New Technology - Pulley Manufacturer, Supplier &Exporter in Dubai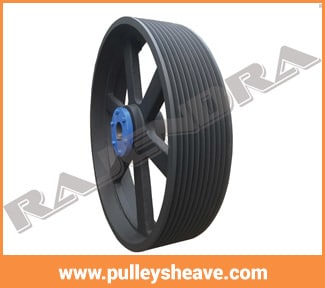 We are one of the leading Pulley Manufacturer in India as well supplier, and exporter for Dubai. The Pulleys are manufactured by professional engineers with innovative technology. Our principle slogan is to manufacturer these pulley products under the supervision of quality control team who do not compromise with quality at any cost.
Rajendra Pulley makes and provides admirable Timing Belt Pulley, V Belt Pulley, Groove Pulley, Flat Pulley, Taper Lock Pulley, Wire Rope Pulley,  Coupling, Various types of Gear, Girth Gear, Gear Box, Clutch Pulley, Variable Drive Pulley, Taper Lock Bush, Coupling,  Chain Sprocket, Pedestal ,Step pulley and  numerous of diverse pulleys & couplings. We supply Pulley to the clients in modified specifications at very competitive prices. We also undertake customization of pulley and gears, couplings to guarantee premium satisfaction to our clients.
Time Pulley Manufacturer in Dubai | Pulley Manufacturer in Dubai | Taper Lock Pulley in Dubai | Gear Manufacturer in Dubai | Gear Manufacturer in Dubai | Gearbox Manufacturer in Dubai |