Latest Technology - Pulley Manufacturer & Supplier in Chennai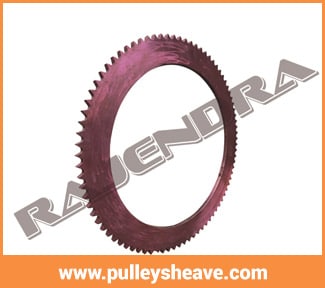 Rajendra Pulley is a leading pulley manufacturers in Chennai offering all kinds of pulley Gears, Gear Box, Coupling, Chain Sprocket, They are widely used for in all of industries. We make our products from the high quality raw material as per the industrial standards utilizing the most advanced technology.
We are manufacturing different power transmission product like Ball Mill Girth Gear, 400 Dia Taper Roller, V Belt Pulley, 3800 Dia Rotary Dryer Girth Gear,  Pulley Spare Parts, Belt Pulley Gearbox, Girth Gears, Wire Rope Pulley, Reduction Gear Body, Timing Belt Pulley, Worm Wheel Gear, Flat pulley, Taper Lock Pulley, Groove Pulley, Simplex Sprocket,  Pinion Gear, 2600 Dia spur Gear, Cross Helical Gear, Ball Bearing Pedestal, Idelar Sprocket, 60 T3 Inch Triplex Sprocket, Spur Gear,  & other transmission products in Chennai.
As a manufacturer and stockiest of Industrial Pulley, we are able to combine customized design and production services with short lead times to meet the needs of almost any end user in Chennai. Since our inception, we offer our best range of Pulley in India at responsible cost with high quality. Our products are available not till in India, but we also export these Pulley products all over international countries.
Time Pulley Manufacturer in Chennai | Pulley Manufacturer in Chennai | Taper Lock Pulley in Chennai | Gear Manufacturer in | Gear Manufacturer in |